Most of the projects on IT may include the installation of a Customer Relationship Management system, and there is always a significant purpose, related to these projects. In fact, they are intended for saving the money of your business and increasing its productivity or efficiency. You always want CRM to have faster, better and smoother operations. However, at times, without the best CRM consultant, you cannot implement the system successfully. There're some techniques to enhance the possibilities of success at the time of execution of CRM. Often, the implementations fail due to a few reasons.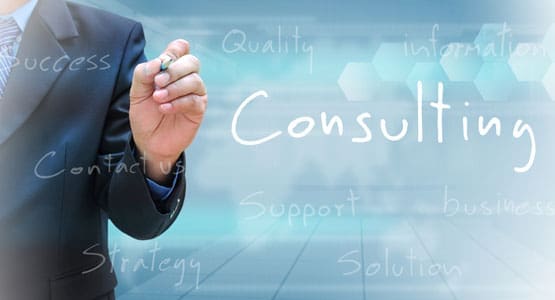 No clear goal for deploying your CRM system
Being subjective and theoretical is not preferable. You have to know what should be accomplished by you. Understand the targets and ensure that they're completely measurable. Make out the CRM issues, which have to be resolved, and then assess the related products for settling them. The requirements of every business are flexible and need interpretation. Thus, you have to understand whether the CRM tools have all the features, which back up all the significant corporate procedures. Then, operate those products to ensure that they are able to accommodate all the goals.
Slow adoption may be another issue
It has been sometimes seen that though your CRM system becomes accessible, everyone of your company is not eager to undergo processes to adopt it perfectly. At this point, the problem of implementation arises. If all the members of your team do not use the new system of CRM, you may lose several opportunities. The number of sales will get decreased because of the lack of better communication. However, you have a solution to this problem. You can never force anyone to use CRM system. But, it is better to show the importance of this adoption.
At the time of training session, much significance is given to the skills for the innovative system. Though the features and tools are valuable, all people do not understand it. If the reason of using CRM is clear, your team may easily accept it.
Overpromising is not good
You have installed CRM tool recently, and it may not responsd to all the business issues or IT related problems. There are many things, which can break down or the conditions of your business will transform. However, the concept is that it is essential to move forward with a decent planning, logical anticipations, user support and positive goals.
Reveal all the minor successes as often as possible, and also disclose the unexpected benefits, which may make all the executives more thankful.
No consultation with staff
The most important persons in the complete deployment of CRM system is your own staff. Your staffs have to make use of the system throughout a day, and that is why your discussion with these staffs is highly important.
Thus, call your CRM consultants and try to know how it is important to keep away from all the above mistakes. You will successfully deploy your CRM in this way.…